Technically, to be a Fab Lab, a space needs digital fabrication equipment (like a 3D printer or laser cutter). A makerspace doesn't have any specific guidelines, they should just be filled with great things that people can make even better things with! That means, tools, machines, consumables (like paper, cardboard, etc) and space to get stuff done.
Makerspaces.com has done a lot of work around this question and has come up with this really big and really great Supply List. Check it out.
There are many different brands of makerspace technologies and equipment!  Below is a list of recommended equipment that the CMSD FabLab team has experience with and can therefore help your school based team learn how to use these technologies and integrate them into your classrooms!
Always Start with Cardboard
Making things with a 3D Printer or Laser is awesome and teaches students many additional skills around technology and software, but sometimes it's best to use cardboard. Corrugated cardboard sheets are the best for any makerspace along with a few pairs of ZipSnips- $40. Check out more on Cardboard Construction here.
3D PRINTING
Flash Forge Finder or Inventor $400-$800 These machines are GREAT for the classroom. They are inexpensive, easy to use, robust and resilient. They have excellent quality given the price of the machine and are a perfect place to start your makerspace. CMSD has MANY of these machines in classrooms across the district and can offer training, PD and maintenance.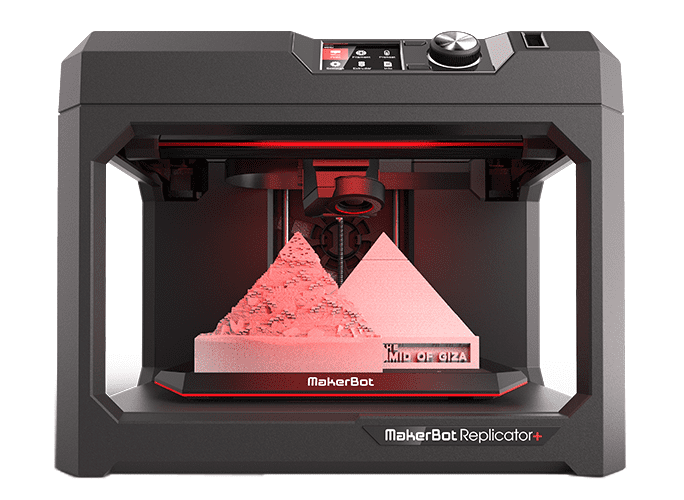 Makerbot Sketch or Replicator $1500-3000 are amazing machines that are used in makerspaces and Fab Labs around the world. They offer higher quality and a larger build plate than other machines and are very dependable . CMSD has many of these machines in the district and can offer training, PD and Maintenance.
Ultimaker $2500-$6000 are high quality machines that offer a few different sizes, included the Ultimaker5 which has a build area about twice as big as other machines. These 3D printers look very cool, create high quality prints but can be a bit finicky. CMSD has a few of these machines and can offer training, PD and Maintenance.
VINYL CUTTING
Silhouette Cameo $200-$300 This is a very powerful desktop vinyl cutter. The software for this machine, Silhouette Studio, is similar to a professional design software but is free! Students can design logos for stickers, t-shirts, mugs, back packs and more! This machine also cuts paper, fabric and more!
LASER CUTTING
CMSD Fab Lab can help with support on Epilog Laser Cutters ($15,000+) or Glowforge($2500-$4000)
Laser cutting and engraving requires ventilation and exhaust. This small fan can be purchased for $30 and can be used with duct tubes (like dryer tubes, foil or plastic) to vent out window. If an open window is not available, these machines must use a filtration system which can cost $2000-$3000.
SIMPLE ELECTRONICS
From paper circuit supplies to Makey Makeys to Arduinos, electronics open so many doors for students to create wonderful things using digital fabrication and computer science. These materials can range from $5- $500 per student/set.
Robotics
Sphero Robots are an excellent introduction to coding and robotics. They are perfect for elementary aged students or beginning middle schoolers. Their Mini- Education Pack (16 bots) is $1300.
First Robotics, is recommended for middle and high school students. These robots are build your own, so you start off with components and students create a machine that they design and program to complete a task. There is a yearly competition and multiple CMSD teams.
Maker Carts
These carts are full of amazing things! Consumables, tools, project ideas, it's really an impressive addition to any makerspace. The run about $6,000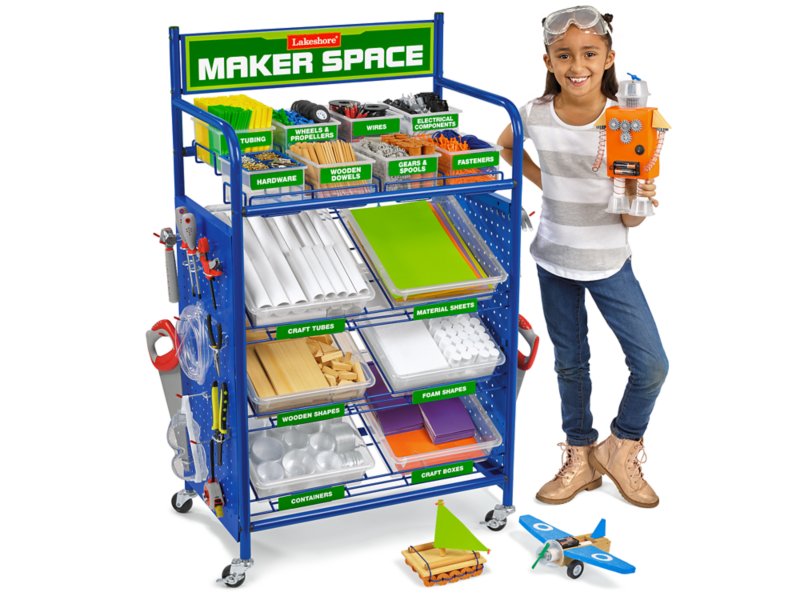 This cart, from Lakeshore Learning is a bit smaller and costs $900.